Francesco Vallecoccia has started his career as a social media manager in Malaysia​
Working in big agencies like Wunderman, Tribal worldwide, and Aleph labs (formally Edge Asia) he learned how to put together successful strategies and winning campaigns.
While embracing digital strategies,  Francesco self-learned Google ads, Facebook ads, and SEO. One day, Timberland Malaysia needed a performance marketer and Francesco offered his service to Loki. The rest is history.
In the last five years (2 in Malaysia and 3 in the United Kingdom), Francesco has strived to become the best SEO & PPC expert in the world.
In Malaysia, Francesco started his PPC career by managing Google ads for Timberland Malaysia.
Thanks to the tireless efforts of Loki's management team, the agency was able to win the UNIQLO account and Francesco got the opportunity to work on the Paid Social account.
After moving to the UK, Francesco joined Anova, a boutique award-winning digital agency, with the goal of spearheaded the Performance Marketing team. During the short but extremely positive time in ANOVA, he was able to increase his SEO knowledge.
With Bolt Digital, Francesco leads the SEO & Google ads team, getting the first experience in client servicing and achieving amazing results with Absolute Collagen, the leading marine collagen brand thanks, in part, to Francesco SEO & Google ads results.
The experience with VERB Brands, the UK leading luxury digital agency, ended up prematurely due to Covid-19, but enable Francesco to improve his client management skills and to work with top brands like Gaucho & Silverstone circuit.
After successfully integrated himself into the competitive environment of British digital agencies, Francesco took the leap and open Frank Digital in June 2020.
The missing puzzle for him was to learn how to manage clients, and he achieved that during his time with VERB Brands.
Despite covid-19, Frank Digital increased its revenue by 525% in just five months and we are managing 4 clients, with more pitches coming to our doorsteps.
We are offering SEO, Google Ads, Microsoft Ads, and Facebook Ads to small, medium, and large companies in the UK and the rest of the world. The small but ambitious team can run campaigns in English, Spanish and Italian.
If you're looking for a new agency, do not hesitate to contact Frank Digital for a free audit.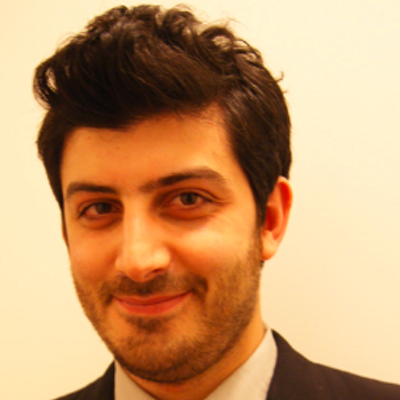 Francesco Vallecoccia
Founder & SEO/PPC Consultant
Leapfrog Your Competition
Frank Digital will audit your website and come up with the perfect strategy to achieve high ROI for your digital marketing.
Prefer to chat? Call us at the number:
16, Sutton Plaza, Sutton, London, SM1 4FW