Search engine giants like Google keep updating their algorithms, directly impacting SEO trends.
And that makes it crucial to find updated ways for effective search engine optimization. If you want your brand to gain visibility, find more customers, and increase profit, you must keep up with the evolving SEO techniques integrated with marketing strategies.
However, if you don't know about the SEO trends of 2022, we are here to help you. Because today we will discuss 13 major SEO tips and tricks to ensure excellent website performance and ranking success.
Later in the article, we will answer your common SEO queries and talk about a major SEO services provider.
Top SEO Trends to Rank Your Website
Here is our list of top 13 SEO trends that will rule in 2022 and help you achieve sustainable website growth and search engine optimisation.
1. Long-form Content Shift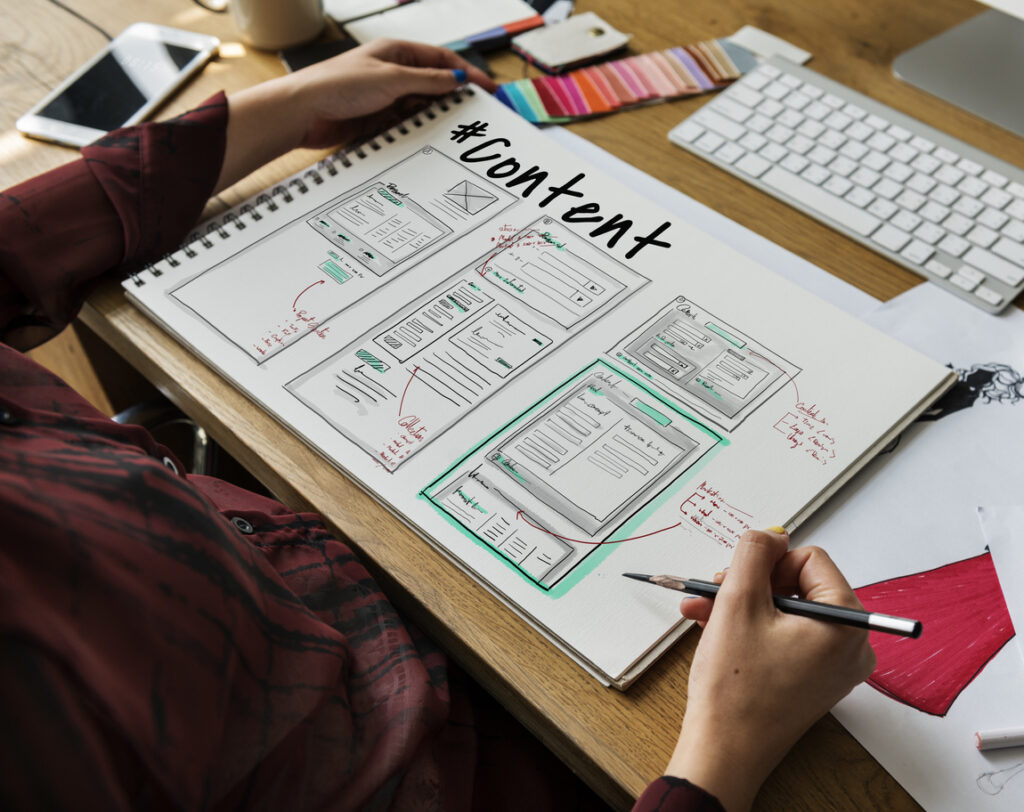 A very major SEO trend and Google ranking factor in 2022 is long-form web content that is around 3000 to 4000 words per blog. But if your website handles search queries it won't help you to explain that in a long-form article.
According to research, well explained and engaging long-form content can drastically improve a website's ranking. You can create content that is comprehensive and includes all the important aspects of a subject and truly help a reader.
And the best way to make your website content engaging is by dividing it into different sections and adding FAQs that keep the readers hooked.
You can use simple and easy to understand language and choose hot topics. And select the right keywords for your content that will help rank your website.
2. Topical Authority
Topical authority is another huge SEO trend that we will continue to see throughout 2022. For those who don't know, topical authority is a strategy to rank your website not by using a keyword but instead by making it a complete topic that covers all the details.
You might have heard of using multiple keywords to rank your website but try to think of the idea of broadening your expertise spectrum. So when people type a specific keyword around your expertise, your website comes up on the first page.
An example of topical authority is that if there's a keyword like truck designs, you will cover every aspect of it by making it the main subject. And if anyone searches for the keyword they will land on your page.
3. Core Web Vitals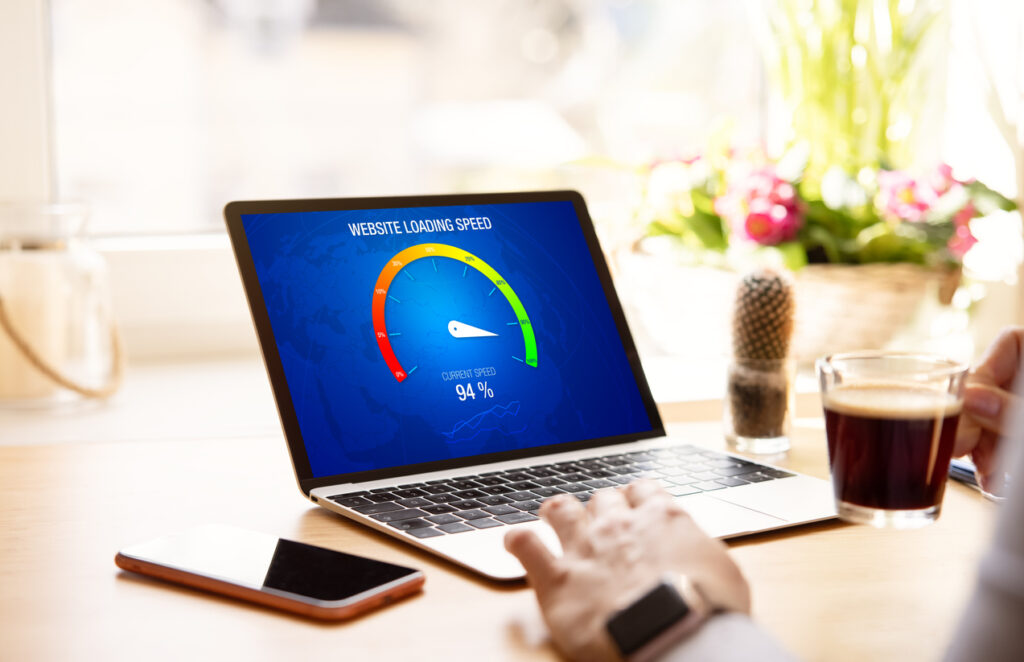 Google code web vitals is one of the most important factors determining the fate of a website's SEO. So, in 2022 your major focus should be on improving your website's Core Web Vitals signals. The three major metrics/ factors of Core Web Vitals are,
Cumulative Layout Shift
First Input Delay
Largest Contentful PaintYou can take help from various tools to figure out the problems with your website pages and improve rankings. However, we suggest you take help from an SEO consultancy so that they can help you figure out better methods to improve your website's user experience.
4. Video Content for Effective Search Engine Optimisation
We can explain the importance of video content in 2022 by taking the example of YouTube, the second-highest ranked website globally that currently has more than 2 billion users. Seek Markup and Clip Markup by Google are a great way to improve your video content's click-through rate.
When you search for a keyword on any search engine, many links show up, including relevant videos, which is enough to make you understand visual search booming. You can optimise your video content and make your website rank.
5. Voice Search Assistance
A Voice Search Assistance has evolved so much in the last decade, and some of the examples are Google Assistant, Siri by Apple, and Alexa by Amazon.
Voice search assistance works best with long phrases so if you are trying to optimise your website, take care of such details. We think 2022 will be the year of even more evolved voice search technology.
6. Mobile-Friendly Websites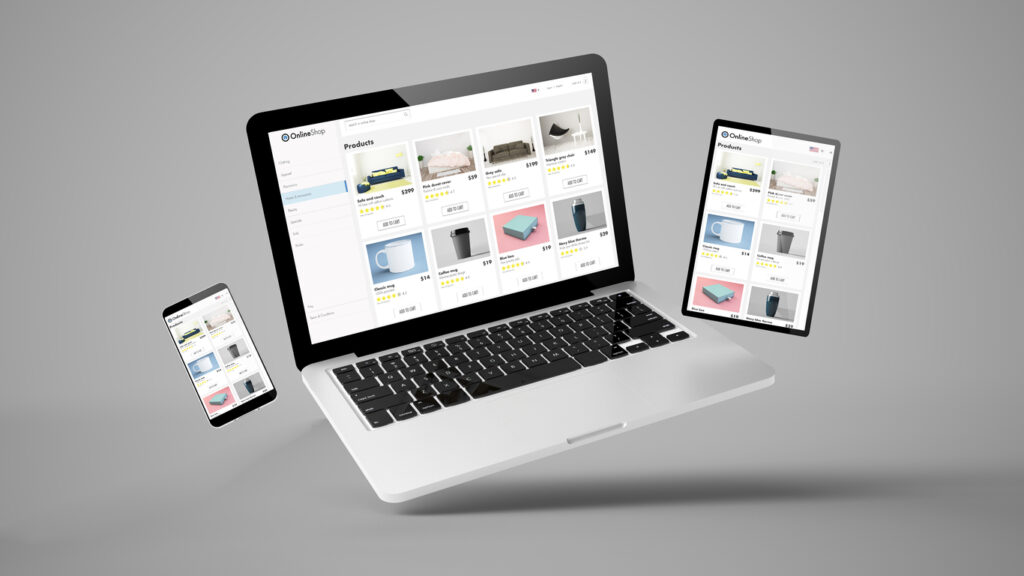 Any business focusing on improving its website performance on mobile devices will win the SEO game for 2022. You need to make sure that your website works great on both desktop and mobile because almost 55% of people use their mobile devices to access various websites and their products and services.
Even though Google made mobile-friendliness an important ranking factor in 2015, many businesses ignore its importance. The percentage of people using mobiles to access the Internet will increase in 2022. That is why major search engines consider the mobile version of a website as the primary version and rank it accordingly.
7. Intent-Driven Content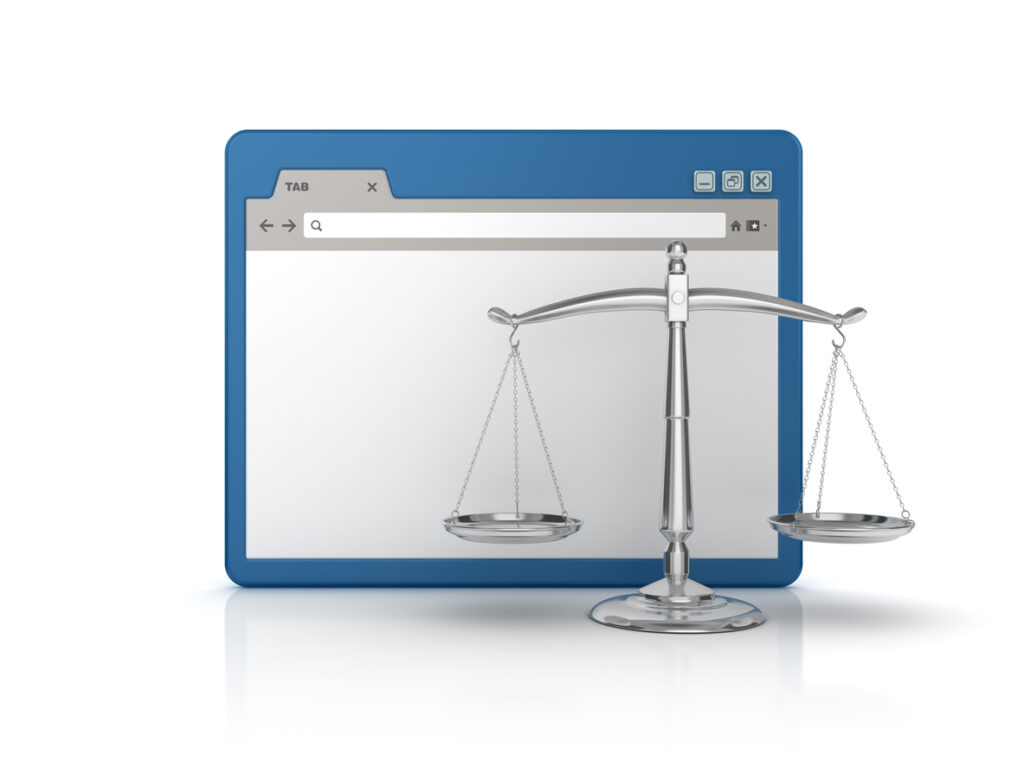 The year 2022 will be all about serving user's search intent so the focus will be on optimising content to grab the audience. Satisfying user intent is one of the top-notch ways of improving your website's ranking.
According to experienced copywriters and SEO analysts, the context of the content must match the search intent of the user so that the top search engines like Google search can promote you the best.
8. Optimising Image Search
In 2022, it will be very important to optimise your images for SEO to drive organic traffic to your website. We think that platforms like Pinterest and Instagram are enough to show the importance and increase of visual search. So, it is crucial to use high-quality, relevant images with rightly added keywords as alt-text/ image captions.
Your website search results report will help you optimise your images and track your image-based traffic. Other factors like a proper image format and size also play a very important role in optimisation.
9. Spam Algorithm Update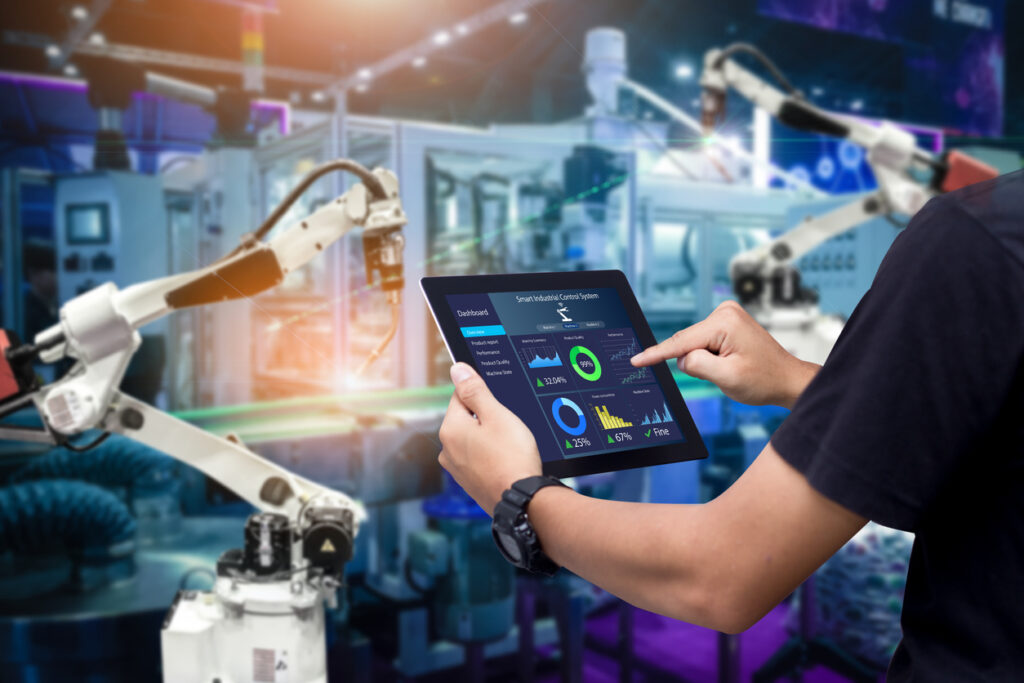 You must be aware of the 2021 Google update that detects and nullifies spam links which means you can no longer use black hat SEO techniques.
Search engines evolve every day and with each update, their spam link detecting powers are increasing so it is better to avoid risky techniques like black hat SEO strategies to rank your website.
10. Extensive Keyword Research
A few years ago, people were only concerned about primary keyword usage for content optimisation; however, it is now very difficult to rank your website with one main keyword.
It is no more about keyword stuffing; instead, the engines now evaluate the content based on your originality, relevance, and the right use of keywords where primary, secondary and tertiary keywords are all equally important. You can use paid and free software for an extensive keyword search and use them organically throughout your content.
11. Indexing/Structured Data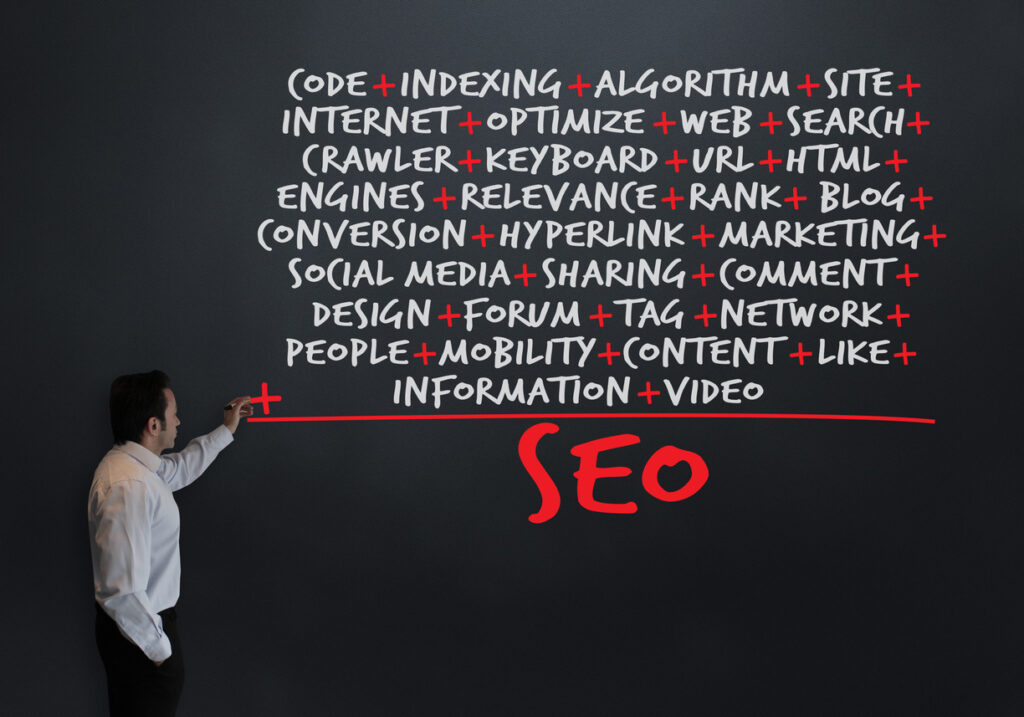 No matter how beautiful your website is or how much hard work you have put into the overall design and development, Google should be able to index your website. The only way to ensure that your website gets indexed by Google is to evaluate your technical SEO by using various tools. The major factors that impact indexing and overall ranking of your website are,
Structured Data:
Schema markup or structured data is microdata responsible for the efficient extraction of relevant data/content from your web pages to make rich snippets. Rich snippets are solely based on the most engaging content of your website pages, so they have a crucial role in improving website SEO and engagement.
Website Security:
Website security decides whether your web page will stay in the Google index or not, so make sure to avoid things that can remove you from the index. The first thing to achieve is by having an updated SSL certificate for your website.
Website Loading Speed:
We have said that before, and we will say that again that website loading/ page speed is one of the most important factors that decide your ranking. You can run various scans to evaluate the speed of various website pages and resolve the issues on the spot.
12. SEO Localisation – Local search listings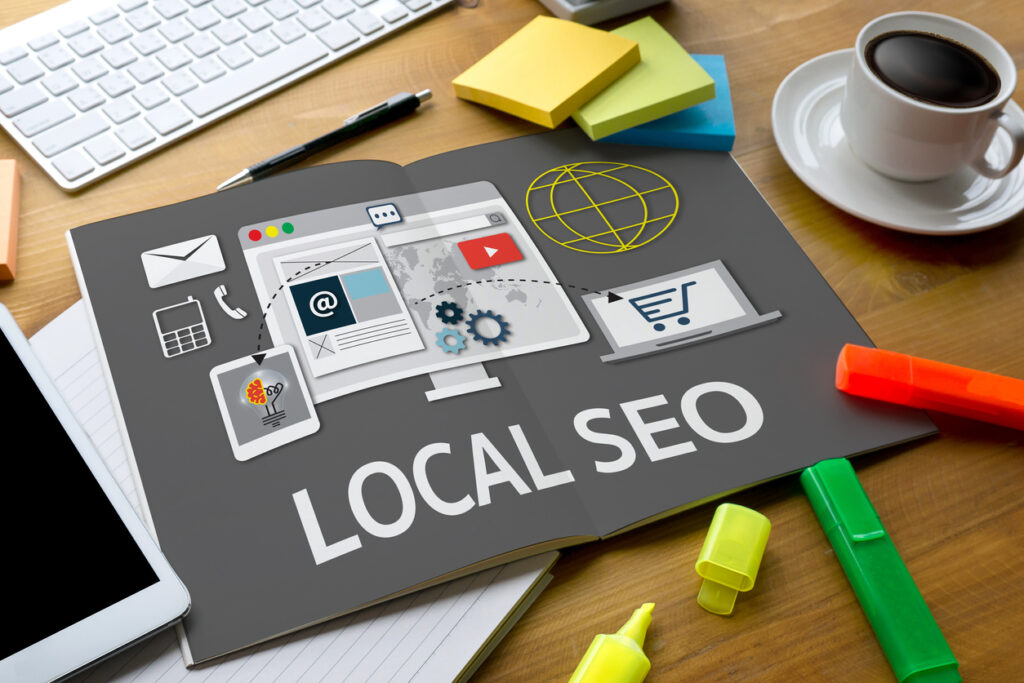 Do you know that in 2022 country-based websites have a higher chance of ranking compared to global websites? So, if you want to improve your website's SEO, it is very important, we add your country's or city's name to your website to increase visibility.
If we put all that in simple words, local businesses have a high chance of getting huge recognition from a search engine giant in 2022. Search engine algorithms keep on updating, and the major concern is that when a demographic of a country search for a keyword, they get relevant results.
An example of that is if a person is searching for 'top salon services in UK', it won't help him if the search engine shows results for salons in different countries. So, it's a great chance for local businesses to target their audience and help Google discover your website.
Find the Company Offering the Best SEO Services
Focusing on managing your website to your requirements will take your time and divert you from focusing on your products and services improvement. So, a win-win situation is to hire an SEO company that can assess your website SEO needs and provide you with top-notch solutions.
You can contact Frank-Digital as we have more than 7+ years of experience in the SEO industry. The company has extremely talented SEO experts who have helped increase organic traffic and lead conversions of various business websites and made them successful.
Contact us now and book a consultation session to figure out your website's SEO problems!
Final Words
In the end, we want to say that SEO is evolving and becoming more complex every year. So, it is crucial to stay updated about new SEO trends and strategies to improve Google rankings and automatically increase organic traffic. We have tried our best to explain our top 13 SEO tips that we think will help you rank your website; however, you can contact us anytime if you have any queries.
FAQs
Is it important to satisfy the Google EAT principle to rank search engine results pages?
A very straightforward answer to this question is yes, it is essential to satisfy Google EAT principle because it determines your website's credibility. If you have a good website EAT demonstration, it can highly impact your rankings and help you increase your traffic and leads.
However, one important thing is that Google EAT does not directly impact your website ranking, and Google does not assign an EAT score to a website. But originality and trustworthiness can indirectly help enhance your website visitors' engagement.
Does webpage speed play any significant role in improving SEO?
Many people don't know that webpage speed is one of the most critical ranking factors and is now an important part of the Google algorithm. A simple way to understand it is that when visitors enter your website and find it fast and user-friendly, they automatically consider you super reliable.
If your website speed is slow, the visitors will immediately shift to your competitors' websites. So, it is extremely important to ensure that your website is operating fine.
How can Search Console impact your website's SEO performance?
Google Search Console provides you with a search results report that helps you evaluate your website's SEO performance. You can analyse the report provided by the Google search tool and troubleshoot your website to rank web pages better.
This tool has several features that can help you boost your website traffic, data structuring, page indexing, Core Web Vitals score evaluation, and search queries analysis. Moreover, you can find new content ideas, optimise keywords (desktop/mobile), and improve backlinks.
What will be the most effective SEO strategy in 2022?
We can't name one SEO strategy/technique and call it the most effective way to improve rankings in 2022 because the SEO process is quite complex. But we can ensure that you will be able to improve your website rankings by integrating all the SEO techniques and trends we have mentioned above.
However, we suggest you hire an experienced SEO company that will best handle your website rankings by devising a customised extraordinary strategy. Because they usually have experts with the knowledge of complex SEO that your in-house SEO person might not have.