Finding the right SEO consultant for your business can be a very tough decision to make, and it can immensely impact your business performance.
If you have some experience working with an SEO consultant, you can just hire them for SEO services for your business, but it can be difficult for you to find a good SEO consultant if you're starting from scratch.
However, hiring a good SEO expert can make a huge difference and take your business to a new level of success.
According to a survey by Statista, Search engine optimisation tactics like content accuracy with the selection of the right keywords alone can be enough for ranking a website.
So, considering the power of SEO, in this article, we will make the confusing task of hiring good SEO experts easy for you so that you can select the best fit for your business goals who can blend in digital marketing strategies with SEO techniques and help you reach new heights of success.
What is SEO Consultant? – Role of SEO Expert
An SEO consultant is a search engine optimization expert who helps you with your business website rankings and visibility using various tools, skills, and analytical abilities with the goal to make your business successful.
A good SEO consultant has a technical understanding of digital marketing and in-depth knowledge of changing algorithms and trends of search engine rankings.
A good SEO consultant can transform your website and enhance its traffic (organic search) but will never promise quick results because SEO takes time.
Moreover, when you're looking for an SEO expert, make sure that they are result driven and offer you practical solutions instead of sugarcoating and marketing their services as cheap or affordable.
What is the Search Engine Optimisation Process?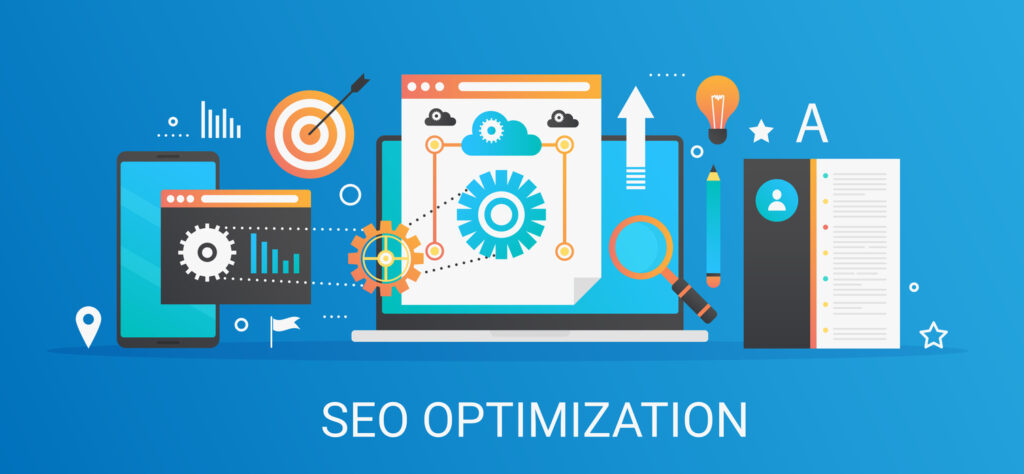 Search engine optimization is the only top way to improve the ranking of your business website on the search engine results page and help visitors discover your website, which eventually increases your lead conversions and revenue.
However, to develop a solid SEO strategy for your business website, it is very important to do a deep analysis of your competitors and goals and then use the right tactics to attract the targeted customers.
An SEO consultant divides the SEO process into 5 major steps that impact the ranking and visibility of a website.
The first step is to do thorough research and identify the problems with a website, its competitors, business niche, and keyword searching.
Then comes planning and strategy to devise the right tactics and techniques to handle website operations on different social media platforms and search engines.
The next step is the technical implementation and execution of the SEO strategies, which also involves critical website optimization decisions.
Then comes monitoring and assessing the strategy which involves several metrics analyses to see if the planning is going in the right direction or if the strategy requires any change.
And the last step is the maintenance of a website because many problems can arise while applying this strategy and conducting a website's operations in a certain way.
What are the Factors to Consider Before Hiring SEO Experts?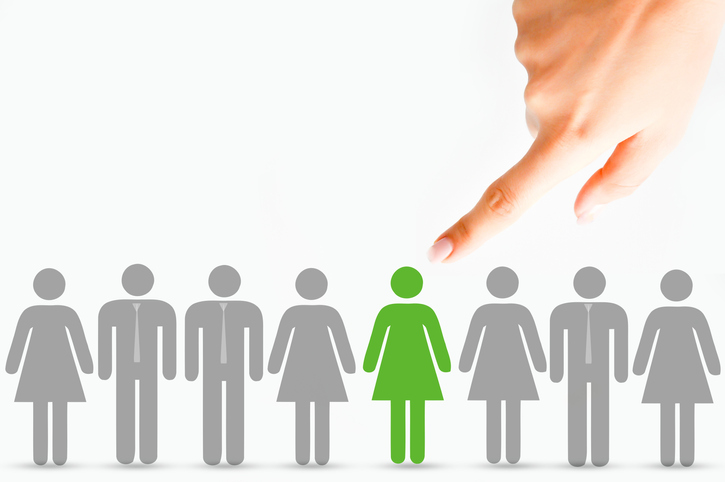 Even though there are several questions that you need to ask and many factors to consider before hiring an SEO consultant, we have mentioned a few for you so that you can have an idea while evaluating the right SEO consultant for your business website.
1. Look for Top-Rated SEO Consultants
Look for top-rated SEO consultants on all the websites that come on search engines' first page when you type for the required services.
Outsourcing SEO services is great, but you need to ensure that whoever you're hiring is best suited for the job. There are amazing websites with highly experienced freelance SEO consultants and registered companies that you can consider.
2. Read the Case Studies and Ask Questions
You need to analyse the case studies to have a clear idea about an SEO consultant and see if they are amateurs or have experience working with major clients in the past.
Clients' reviews must have something positive about ROI; otherwise, you can look for another SEO consultant.
Asking questions about your website's issues will also give you an idea about an SEO consultant's competency and skill level.
We suggest you even pay for consultation before making a final decision to hire an SEO expert, and consultation and discussions will give you immense clarity about the SEO campaign and technical SEO requirements of your website.
3. Analyse the Online Reviews of SEO Consultants
Analysing online reviews of an SEO consultant is one of the most effective tricks to see if they are suitable for your project.
It is very easy to differentiate between bot comments and comments with substance. Reviews are also very helpful to analyse the skills of SEO consultants because there, you can see if the SEO experts have provided services to mature businesses or inexperienced entrepreneurs who know nothing about SEO strategies.
4. Learn SEO Trends
Before hiring an SEO consultant, you need to learn some basics about search engine optimization and the current trends of the SEO industry.
You need to analyse the recommendations and strategies offered by the SEO expert so that you can build realistic expectations.
You need to understand that discussing SEO for your website with the potential SEO consultant you want to hire will help you ease the communication barrier and build a trustworthy relationship.
5. Compare Services and Rates of SEO Specialists
One of the most important steps before hiring an SEO consultant is to compare the services and rates of various SEO agencies and freelance SEO specialists because you might not want to get overcharged.
Make sure that your SEO consultant is offering you an effective model with integrated SEO campaigns that also involves digital marketing.
6. See Previous Work Records of SEO Experts
When you're looking for a good SEO consultant or an SEO company for your business website, it is very important to aim for those who have extensive experience of working with big and small companies.
Hire an SEO consultant with at least 3-5 years of experience in the industry so that you get customised SEO campaigns according to your business niche and goals.
7. Tools for SEO
You can ask them about the full range of SEO tools they use to formulate strategies and keywords for different businesses.
If you want to evaluate the website of your hired SEO consultant, you can also use free tools for that.
8. SEO Reports by SEO Professionals
Ask your SEO consultant or SEO agency for the frequency of the reports because it gives you an idea about the development and progress of your website.
A good consultant will offer you monthly reports and highlight the major changes in your website; however, you can also ask for the weekly report to analyse the results better.
How Much does it Cost to Hire a Good SEO Consultant?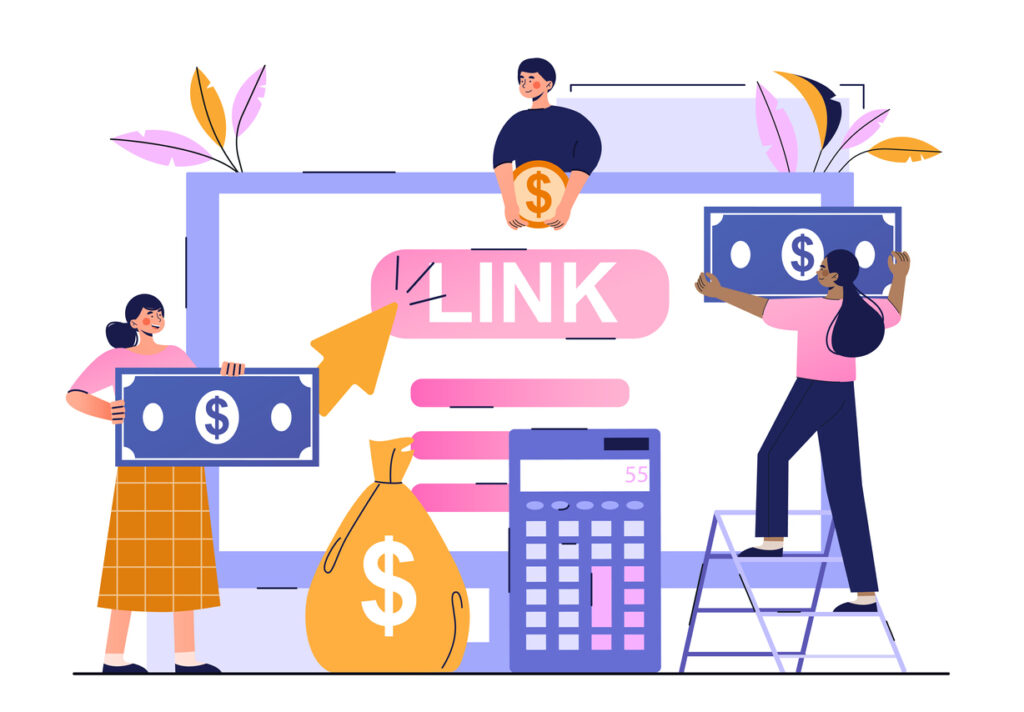 Costs to hire a good SEO consultant completely depend on the time to optimise your business website, which will be determined by its length and the goals you want to achieve.
However, on average, SEO consultants charge more or less £1000 to £2000 per month. Some SEO consultants prefer charging per hour, and that completely depends on the criteria set by them.
Speaking With Frank-Digital
If you are on a quest to find the right SEO analyst for your company, you need to contact Francesco Vallecoccia, Founder/SEO Consultant at Frank-Digital with 7+ years of experience in the SEO industry.
Whether you are planning a startup or own a conglomerate, Frank-Digital can offer you the tailored SEO strategy for your business. You can contact Frank-Digital and know more about their services and clients.
Final Thoughts
Maintaining an in-house SEO without any expert can be technically challenging for a company and shifts the focus from growth to increase website ranking.
So, it is very important to hire the perfect SEO consultant for your company and benefit from their expertise so that your business can make the most out of its top traffic source.
SEO can be a game-changer for your business and hiring a good SEO expert will help drive stellar website ranking results that will bring in huge revenue and visitors.
FAQs
What does an SEO Consultant do?
The main job of an SEO consultant is to come up with various tactics and strategies to rank your website, enhance the number of visitors, and ultimately generate more leads so that your business can grow without any bounds.
So, before you hire an SEO consultant ask him if he can help achieve your business goals.
What are the skills to consider while hiring an SEO specialist?
If you want to hire SEO experts look for the following skills,
Deeply profound understanding and SEO knowledge and the ability to find a website's ranking problems.
Familiarisation and experience of working with major SEO analysis platforms like Google Analytics, etc.
Understanding and high-level awareness of changing SEO trends and Google search algorithm updates.
Before you hire an SEO consultant, consider the skills mentioned above, and if they fulfil all of them, you can go ahead and trust them with your project.
How to measure a website's progress?
There are so many factors to consider while measuring the website's progress and seeing if your SEO consultant is helping your business.
The starting metric of any SEO consultant to measure your website's progress is Google Analytics, as it evaluates the traffic quality your business website is getting. Other metrics like bounce rate, keyword rankings, conversions rate, visitor behaviour, and CTA-click through rate measure a website's progress.
Where to find the top SEO experts?
If you're looking for a top SEO professional for your business website, you will have to do extensive research on the highly reputed websites offering SEO services. Some of these websites are Upwork, Freelancer, Fiverr, Guru, Facebook Careers, etc.